Using Extraction Arms to create safer workplaces and sustainable environments
To maintain a safe and sustainable working environment, it is important to use equipment, such as an extraction arm to capture and filter hazardous airborne contaminants that affect the air quality and the environment of the workplace.
Hospitals, clean rooms, laboratories and medical offices are examples of workplaces that often generate harmful emissions such as dust, fumes, gas and vapors that can spread and have a negative impact on the facilities and breathing air. An extraction arm is a flexible, cost-efficient system designed to extract harmful particles or substances before they even reach the breathing zone or pollute the environment creating a safe, fume-free and energy efficient workplace.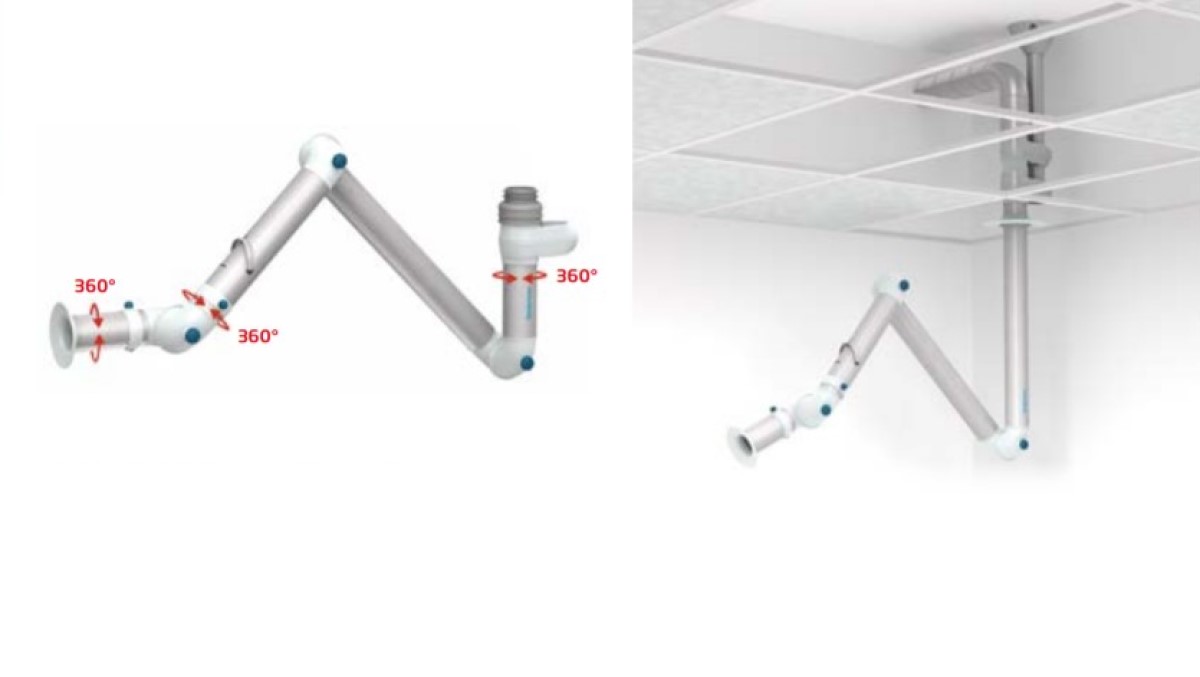 When selecting an extraction arm, it is important to select a system that is easy to position and use. By optimizing the setting and position you create a safer, more energy efficient workplace for you and your colleagues. If the extraction arm is capturing pollutants at its maximum capacity, the number of arms required will decrease, which also decreases energy consumption. Some suggestions include:
The position of the hood on the extraction arm should be as close to the pollution source as possible.
It is best to position the arm sideways sideways in relation to the source of the pollution when the contaminant air has low upward velocity.
The area where it's capturing contaminant air should overlap with the working environment.
Your safety is important to us and we hope this article provides some insight on how an extraction arm system can enhance safety and reduce energy consumption in the workplace.
If you have any questions, feel free to send us an inquiry online or call us at 1-800-234-3033 and we will make sure to get back to you as soon as possible.