Peerless Metal Hose Fabrication
Metal hose fabrication service with customized assembly capabilities.
Peerless has a complete metal hose fabrication shop with customized assembly capabilities.
Our shop can weld and braze end fittings on many different types of hose including Stainless, Carbon Steel, Monel and Bronze corrugated hose assemblies as well as expansion joints and special piping systems.
Our experienced team and quick turnaround times mean your metal hose assembly is one less thing you need to worry about.
Stainless Steel
Carbon Steel
Monel
Bronze
Expansion Joints
Special Piping Systems
Chemical
Oil Refining
Steel
Pulp & Paper
Commercial Food Service
PEI / Petroleum Systems
Utilities & Power Plants
Petrochemical
Bulk Material Handling
Cryogenics and LNG Transfer
Water Treatment
As a leader in safety, Peerless understands the importance of building safe, reliable products that last for years to come.
6 Things to Ask for When Traceability Matters
There are many factors to consider when selecting hose and connections for critical process applications but one that's often overlooked or misunderstood is traceability.  In the case that safety is a primary factor in your application, consider demanding one or more of the following traceability options.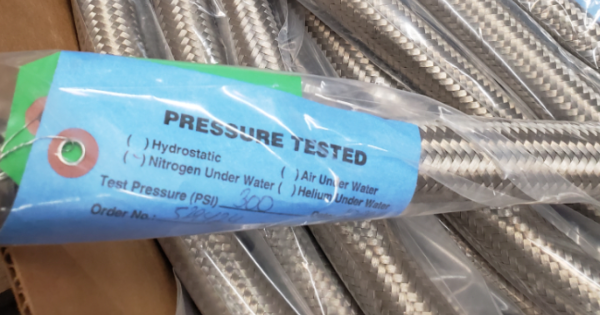 Have questions about metal hose?
Our mechanical engineers are ready for challenging specifications.