Your Partner for Process Components
Introducing Peerless Procore
There's no shortage of choices while sourcing process components critical for your project-builds; valves, fittings, flanges, instrumentation, etc.
Understanding that you are rarely working with the same set of end-user specs, it's not only important that your supply partner understand how to do business with you, but that we are comfortable in working with your end-user specifications too, in order to help you stay compliant.
Peerless Procore is a team of process component experts dedicated to helping you build quality equipment, delivered to your customers on-time. We understand your business and your products, and we help you save time, resources and money by managing the project details for you; and helping you to streamline your processes, decrease your lead time, and reduce your transactions and inventory.
We provide hard-to-source components, traceability, pin-stamping, PO consolidation, kitting, documentation, and industry knowledge and best practices.
We also handle material and testing specifications, monitor regional requirements such as ATEX, PED and CRN, and ensure compliance to approved manufacturers lists and country of origin documentation.
Why Choose Peerless Procore?
Hard-to-Source Components
We've been at this a long time and have formed relationships with countless manufacturing partners; and chances are, we've seen that – done that.  If not, we'll work hard on your behalf to figure it out.
Traceability and Pin-Stamping
We can pin-stamp unique part numbers to each fitting and valve that positively ties that part to the documentation. Of course, we'll always have the documentation to support.
Our Knowledge / Best Practices
We have four mechanical engineers dedicated to reviewing your challenging specs and working with your own initiatives to help you seek process improvement.
PO Consolidation / Kitting
While we are seeing a trend where everyone is trying to do more with less, this has been a welcome service offering.  We have worked with many cross-functional teams to start the conversation.
All else can be in alignment, but without the proper documentation the "part" is useless.  Regardless of what other may believe, we embrace it and seek to use as a competitive advantage.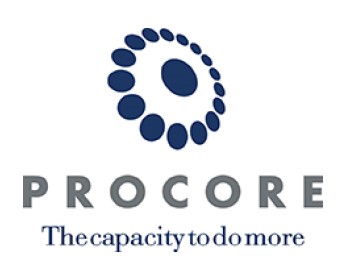 Application Engineering Support
Advanced ERP & MRP Systems
An ISO 9001:2015 Quality System
Have questions for the Procore team?
Our mechanical engineers are ready for challenging specifications.