Case Study: Flanged Root Valves
Saving Time, Money, Weight & Space with Slimline Monoflange Valves
A global rotating equipment manufacturer approached Peerless with a request for Root, Drain and Vent valves.
Typically, much of this can be accomplished with small & affordable Class 800 SW x NPT Gate Valves, however, this particular project was a higher-pressure system and their end user specification called for "flanged only" valve connections.
They were required to source Class 1500#, A182-F316SS Flanged Gate Valves.

Actions / Recommendations
During the review and quotation process, Peerless approached the Project Manager to inquire if there were any concerns with pressure drop in the application. After learning this was of no concern, the Slimline version of the Oliver Monoflange valve was suggested as an alternative solution.
This Single Block modular valve features a very small footprint, has a needle-type shut off and includes Outside Screw & Yoke (OS&Y) for inline packing adjustment.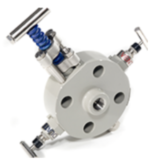 (Shown above in Double Block & Bleed, Flange x NPT version; also available Flange x Flange)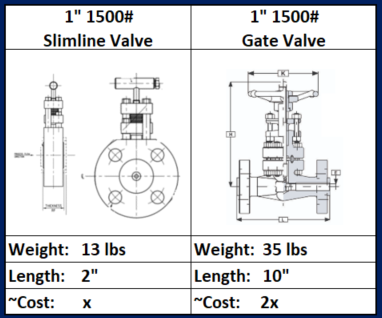 Customer met with their end user to discuss potential benefits of using the Single Block Slimline Valve. They agreed to move forward with this solution and were able to realize the following benefits:
50% Reduction in Cost
80% Shorter End-to-Eng
63% Reduction in Weight
Time & Labor savings through decreased need for installing bulky supports / gusset material
Peerless is a manufacturer of metal hose assemblies and distributor of valves, specialized fittings and instrumentation. Located in Buffalo, NY, USA they are the Northeastern US Master Distributor for Oliver Valves.
If you have any questions, feel free to send us an inquiry online or call us at 1-800-234-3033 and we will get back to you as soon as possible.