5 Reasons for Choosing DK-LOK
As the industry continues to look for ways to reduce cost without sacrificing quality or pushing out lead times, one of the things we're seeing a lot is the switch from Swagelok to DK-LOK for compression tube fittings and instrument valves.
In fact, some of our toughest customers playing in the global oil and gas markets have already made the switch and they are very satisfied with what they found. Why the switch you ask? 
Here are a few reasons why everyone is loving on the DK-LOK product line:
DK-LOK manufactures tube fittings and instrument valves to the most stringent industry standards and they are continuously pushing the envelope for safety and higher levels of efficiency. All products are developed, manufactured and tested to meet and exceed the requirements of various industry applications around the globe.
DK-LOK recently conducted a complete "intermix" test between their products and Swagelok – against the standard battery of tests in ASTM F-1387. The purpose of the test was to establish that any intermixed combination of DK-LOK and Swagelok individual components will provide leak-free performance.
Based on performance results, it is confirmed DK-LOK tube fittings are interchangeable with Swagelok in threads, make-up distance, bore, sealing integrity, surface finish, design and pressure ratings. DK-LOK offers this intermix guarantee based upon TUV Rhineland witnessing of intermix test results between DK-LOK and Swagelok components in accordance with ASTM F1387-99.
DK-LOK pricing is considerably less expensive than Swagelok. Here at Peerless we have been able to consistency save our customers 20% – 30% when they switch to DK-LOK, as compared to their incumbent suppliers. 

In our Buffalo warehouse we are now stocking over 150 part numbers allowing us to offer same day service on the most typically used parts.
You can find product detail – including 2D and 3D models – in our online DK-LOK product catalog.
DK-LOK Corp. strives to be the most certified tube fitting and valve manufacturer in the world today. They have dedicated a substantial amount of resources in an effort to gain approvals from the biggest players in the oil, gas and petrochemical markets and they are well on their way to #1. 
DK-LOK can provide you a crisp, concise Certified Material Test Report or CMTR to EN10204 3.1 at no additional charge. This is an incredible advantage for them, whereas the other guys typically charge up to $45 per line item. That's quite a lot of savings over time.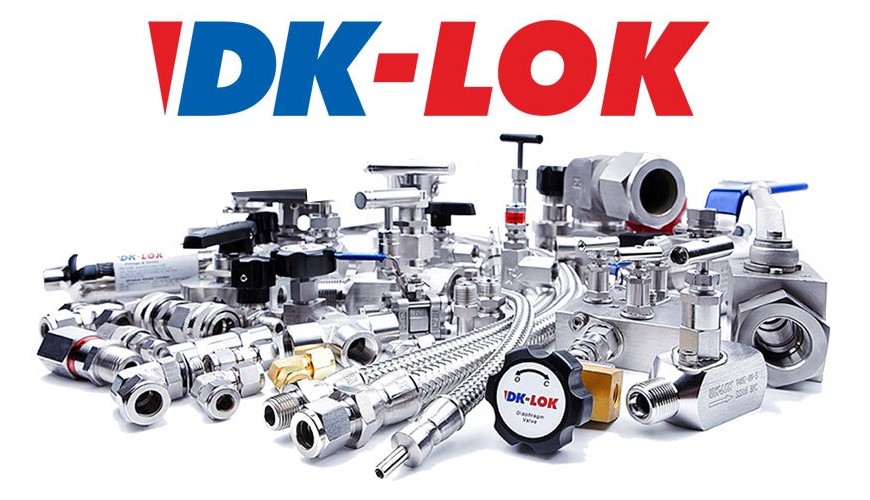 If you have any questions, feel free to send us an inquiry online or call us at 1-800-234-3033 and we will make sure to get back to you as soon as possible.