Fighting Domestic Violence - One step at a time
Every quarter, Peerless employees pick a local charity to run fundraising events and raise funds for, and in Q3, we raised $1,000 for the Family Justice Center of Erie County.
The Family Justice Center provides free services for domestic violence victims and their children through an extensive collaboration with several partner agencies, all located at one secured, comfortable location, where victims can get all the services they need to safely escape abuse.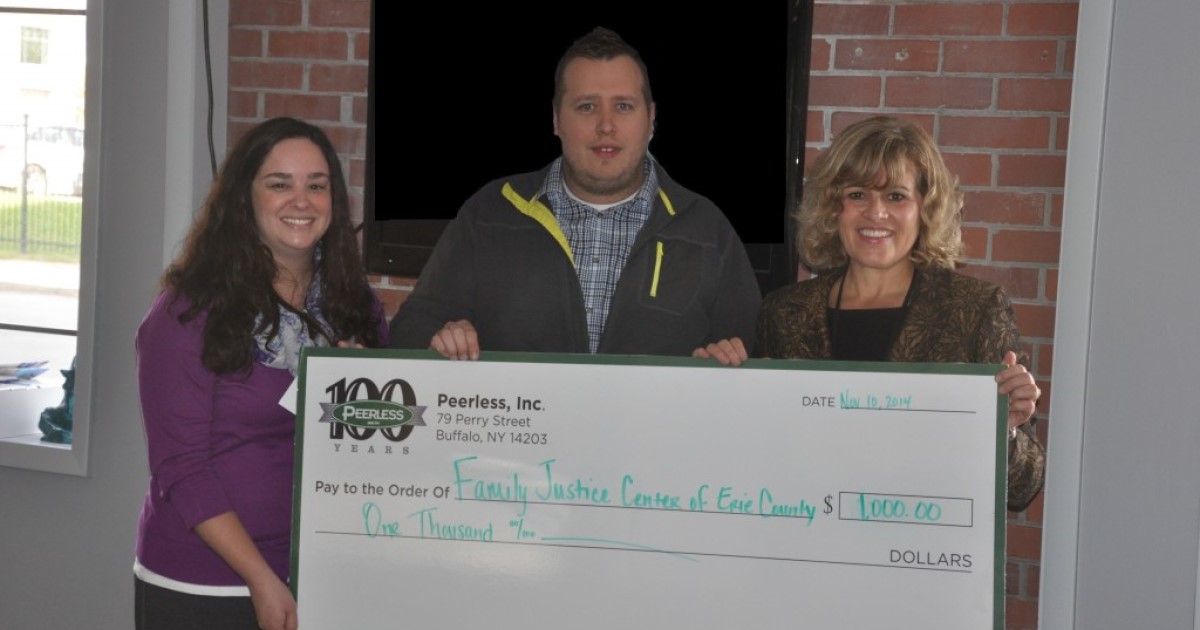 "The generosity and compassion on the part of the Peerless team left me downright speechless. The staff not only presented the Family Justice Center with a $1,000 donation (which is pure manna from heaven!) but gave me nearly one hour of their undivided attention to learn about our unique model catering to victims and their children of domestic abuse and violence. I left them with plenty of our outreach materials to assist in our marketing efforts which they cheerfully agreed to distribute around the community. This type of commitment enables the Family Justice Center to shine."
Next quarter we plan to participate in the Adopt-a-Family program allowing us to provide gifts, food and other necessities for a family in need.
Our employees take great pride in the commitment we bring to contributing to our community and helping those in need. 
For more information on the Family Justice Center of Erie County, you can visit their website or call them at 716-558-7233. 
If you have any questions, feel free to send us an inquiry online or call us at 1-800-234-3033 and we will make sure to get back to you as soon as possible.