Watch videos on various topics including industrial hose safety, component kitting, financial costs of steam systems, and more – through FAQs, webinar recordings, training videos, etc.!
Watch videos, download datasheets and get technical insights from the application engineers at Peerless.

A Comprehensive Line of Quick Disconnect Products
OPW Engineered Systems offers the most comprehensive line of quick disconnect products designed to meet any fluid handling need. OPW's Kamlok Quick Disconnects are the industry standard in cam and groove couplers for safety and ease of use. All OPW Kamloks feature the exclusive Twin-Kam™ arm design to help prevent accidental release, and Spring-Ring™ to ensure proper position of finger rings for ease of operation.
For more hazardous fluids that require a dry disconnect, OPW's comprehensive line includes Kamvalok, Drylok and Epsilon, all suitable for a broad range of hazardous liquid applications. OPW couplings are  manufactured in compliance with the highest standards of design, materials and construction. All manufacturing and testing procedures meet or exceed industry standards. and their products are rigorously tested to ensure high quality. CNC equipment is used to machine all critical dimensions within precise tolerances to ensure that each product adheres to rigid engineering specifications.
The Industry Standard in Dry Disconnect Couplings
The Kamvalok dry disconnect by OPW is designed to automatically shut off in the event of an accidental disconnection of the coupler and adaptor. Should the Kamvalok be accidentally disconnected due to operator error or accident while the handle is in the open position and product flow is in progress, the poppet in the adaptor will automatically close and the seal cylinder will immediately stop flow through the coupler.
Kamvaloks are used at transfer points where product loss is unacceptable. Common applications include paint, lacquers, inks, adhesives, fatty acids, pharmaceuticals, liquid soaps, petroleum products, solvents, ag-chemicals, and many acids and caustics.
Why should you use Kamvalok?
If your product is corrosive, toxic, caustic or otherwise harmful, Kamvaloks will reduce the hazard associated with the transfer of these products.
If your product is a VOC (volatile organic compound) that has a high vapor pressure and tends to evaporate quickly, Kamvaloks will keep the product in-line and out of the air.
Kamvaloks will contain fugitive emissions, transfer VOCs without vapor loss, help keep employees out of harm's way and help promote responsible environmental management.
Self-Locking Couplers for an Added Level of Safety
Autolok® quick disconnects are self-locking couplers that provide an added level of safety and convenience at the fluid connection.
Extra Protection – Self-locking arms, featuring exclusive Twin-Kam™ design provides extra protection against accidental release or uncoupling.
Easy Operation – Arms lock automatically with a positive click. Release requires only an easy tug on the patented lock release mechanism. No clips to insert or remove. No spring-loaded button to push.
Durable and Efficient – Designed to ensure optimum flow rates. The heavy-duty, 316 stainless steel construction adds extra durability in harsh environments.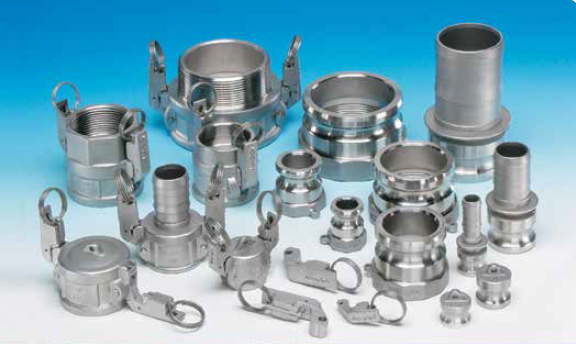 Prevent Chemical Spills and Reduce Fugitive Emissions of VOCs
The EPSILON® Coupling System is designed to prevent chemical spills and reduce fugitive emissions of VOCs, particulary in the process facility and during transfer to and from tank trucks and tank cars.
Dry Disconnect Reliability – Low spill face seal reduces amount of loss upon disconnect.
Enhanced Environmental Compliance – Positive shut-off of coupling halves eliminates line contamination and accidental release of potentially hazardous fluids into the environment during connection and disconnection.
Full Flow – Straight-through flow path provides unrestricted flow in either direction, minimizing pressure drop.
Unparalleled Safety – Multiple safety interlocks eliminate unintentional spills and catastrophic chemical releases that threaten worker safety and the environment.
Prevents Cross-Contamination – Optional keyed couplings mechanically lock out and isolate transfer lines.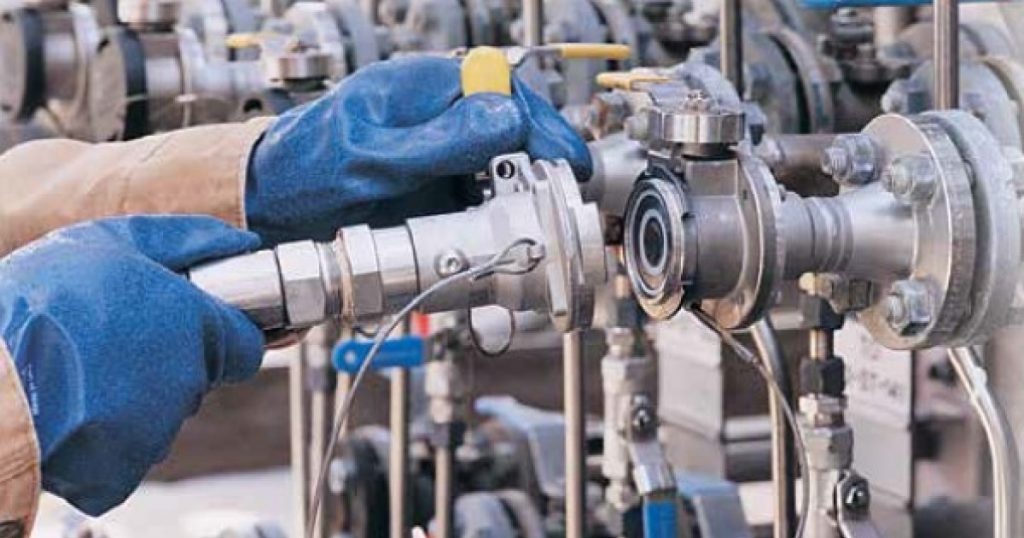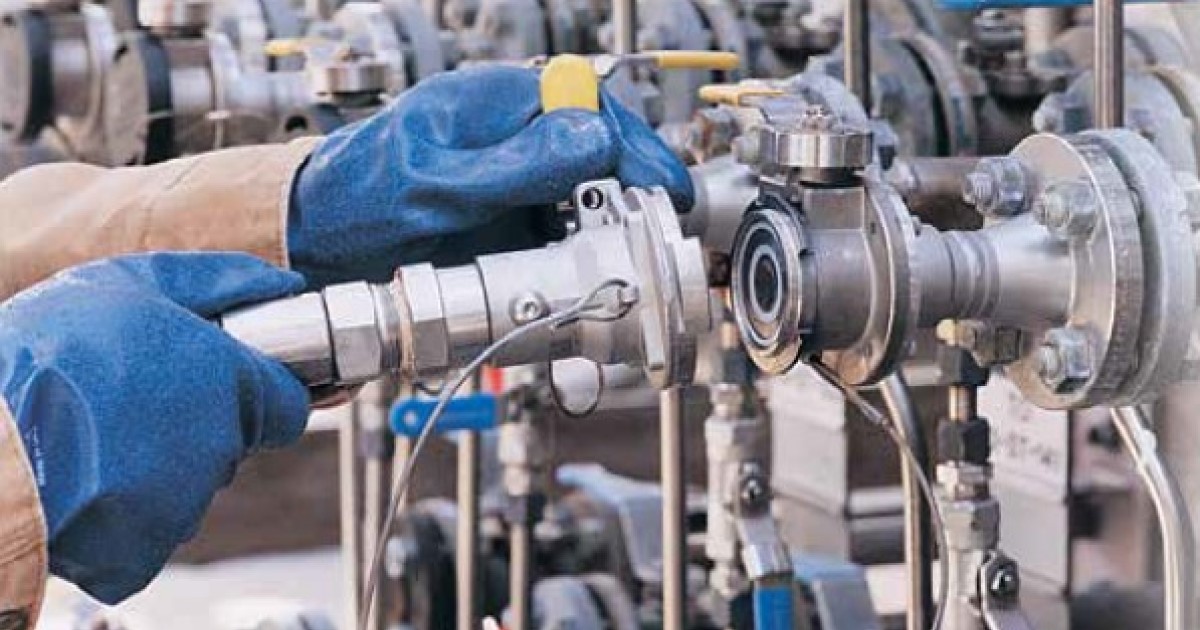 When and Where to use Dry Disconnects
Dry Disconnect coupling devices have been proven to help protect workers and the environment in the transfer of hazardous materials. If your product is corrosive, toxic, caustic or otherwise harmful, OPW Engineered System's family of high-performance dry disconnect couplings reduces the hazard associated with the transfer of these products. In this article, we will discuss the benefits of using dry disconnects and when to use them.
As a leader in industrial process solutions, we uphold the importance of building safe, reliable piping systems engineered to be efficient and sustainable for years to come.