Watch videos on various topics including industrial hose safety, component kitting, financial costs of steam systems, and more – through FAQs, webinar recordings, training videos, etc.!
Watch videos, download datasheets and get technical insights from the application engineers at Peerless.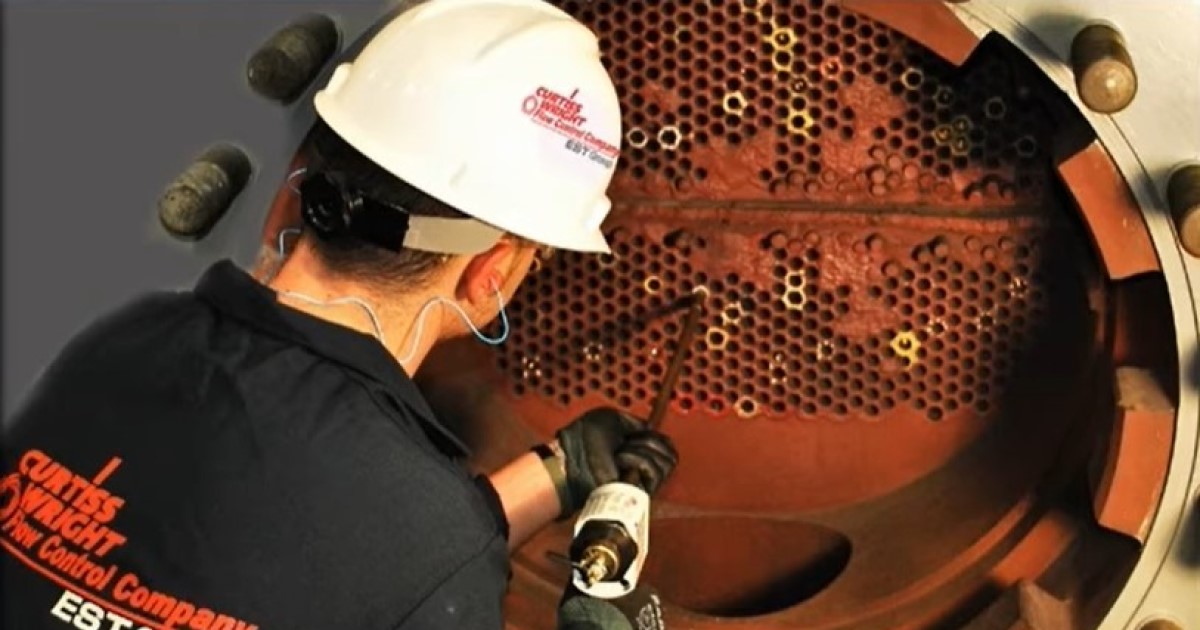 Pop-A-Plug® Tube Plugging Systems
Rapid preparation and plugging for heat exchanger, condenser and boiler tubes
EST Group offers a complete line of heat exchanger, boiler and condenser tube plugs designed for quickly preparing and plugging leaking and degraded heat exchanger, condenser and boiler tubes.
Quickly Prepare, Plug and Repair Leaking Heat Exchanger, Condenser and Boiler Tubes
Install and Remove Plugs Without Welding or Explosives
Locate and Identify Leaks
Tube Plugs are suitable for service in operating pressures up to 7,000 psi (483 Bar) and are designed to be installed without welding or explosives. A variety of systems and tools are available for installation and removal.
Tube Stabilizers are designed for stabilizing fractured or severed heat exchanger tubes while tube sleeving is designed to effectively repair damaged tube ends.
Pop-A-Plug Through-The-Tube Plugging
Unlike other tube plug designs, and under the proper conditions, Pop-A-Plug CPI/Perma Tube Plugs can be passed through the length of a straight heat exchanger tube and successfully installed at the far end of the tube without having direct access to both tube ends.
Pop-A-Plug Heat Exchanger Tube Plugging System
When pressures reach supercritical levels, there's nothing like the Pop-A-Plug P2 Tube Plugging System. A proven long-term performer in fossil and nuclear stations, Pop-A-Plug P2 Tube Plugs feature patented internally serrated rings designed to maintain a leak-tight seal under extreme thermal and pressure cycling. The Pop-A-Plug P2 Tube Plugging System reduces downtime, eliminates welding and explosives, and will not damage your tubes, tubejoints or tubesheet. 
As a leader in industrial process solutions, we uphold the importance of building safe, reliable piping systems engineered to be efficient and sustainable for years to come.