404
Page Not Found
Sorry, but the page you are looking for can not be found or no longer exists. If you have any questions or would like to report an issue with the site feel free to contact us. If you'd like to continue browsing our site you can visit our home page.
Browse Recent Articles
It's important to understand the variables that can impact impact the quote price for fabricating non-metallic products such as insulation or surface materials.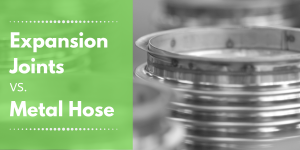 Braided metal hose assemblies and expansion joints are very similar in characteristics, however it is the difference in construction that determines which type is best for particular applications. Let's take a look at both types and compare their similarities.
Contact Us
Visit us

15 Lawrence Bell Drive
Buffalo, New York 14221
USA
Call us

1 (800) 234-3033
(716) 852-4784
Contact us