Overview
As a specialist in Teflon®, Silicone and Stainless Steel fabricated process hose assemblies, our vast applications expertise enables us to solve problems for your most challenging projects.
If you're in need of a unique flexible component, our Expansion Joint, Loading Arm, Swivel Joint & Rotary Union offering is world class.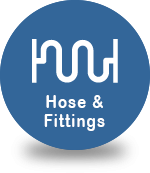 Product Manager
Flexible Connector

Playing an integral role in helping Peerless to achieve Contitech 
"STAR"
status, our product manager for flexible connectors can help your organization improve safety & productivity.
Contact Our Product Manager
Back To Top
Manufacturers
Continental Contitech With the broadest industrial hose product offering in the industry, Contitech can assist with your needs. No matter what you need to move, you'll find the industrial hose you need in Contitech's extensive industrial hose product offering...

Hose Master Inc. is the industry leader in manufacturing quality corrugated and stripwound metal hose. A combination of engineering innovation and years of metal hose experience allows us to provide unique, cost saving solutions to difficult applications.

OPW Engineered Systems is a market leader in the design, manufacture and sale of liquid handling equipment, such as truck and railcar loading arms, swivel joints, sight-flow indicators, pressure gauge protection equipment, quick disconnect couplers and dry disconnect couplers...

Flexaust Industrial is the leading manufacturer of flexible lightweight rubber, plastic and polyurethane hose and duct for industrial high temperature air, fume exhaust, dust collection and material handling applications.
Hansen Coupling The Industry Standard for Quick Couplings. Tuthill Coupling Group, comprised of Hansen Couplings and Coupleurs Gromelle, manufactures couplings to handle a wide variety of fluids, gases, air and hydraulic oil.

Gas and Cryogenic Hose A wide variety of hose products for the compressed gas and cryogenic hose market including pigtails, tube trailer hose, liquid cylinder hose, bulk tank truck hose, cryogenic pump and vaporizer hose and gas/liquid sampling hose reels.

Campbell Fittings, Inc. manufactures the world's finest industrial hose fittings, couplings, clamps, ferrules, and related tools & accessories for air, steam, gas, water, dry bulk, chemicals, and petroleum applications.

Aflex Hose pioneered the concept of PTFE lined flexible hose for the transfer of process fluids more than 25 years ago. Our latest and most exciting product to date is Bioflex , a smoothbore, yet highly flexible PTFE lined hose which sets new standards in flexible hose design and application...
Resistoflex Manufactures corrosion-resistant plastic lined pipe, fittings, and Teflon® chemical hoses

Dixon hose couplings have been carefully engineered to meet specific requirements with large safety margins. If hose or couplings are not used in correct applications or are incorrectly applied, accidents and downtime can result.

Whether you need to convey materials or move equipment, Gates industrial hoses and hydraulics will give you the application coverage you need for your job.

Weatherhead has consistently delivered innovative solutions at every turn. A leaking hose shuts an operation down. The speed at which it can be replaced directly affects your efficency and bottom line. Weatherhead's Coll-O-Crimp® System enables custom hose assemblies to be quickly fabricated, even out in the field.
Masterduct produces a wide variety of lightweight, flexible, abrasive resistant, heat tolerant, innovative technical hoses to provide solutions for a wide range of industrial applications.

Hannay Reels handcrafts hose reels and cable reels for standard, custom, OEM, and aftermarket reel applications. Built with heavy-gauge steel and exclusive features that help absorb the punishment delivered by even the most demanding applications.
Back To Top
Case Study
Custom Expansion Joints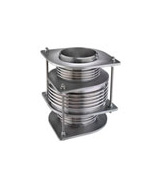 Peerless' expansion joint and flex hose experts are readily available to assist you in designing the right component for your critical applications.
Back To Top