Measuring, Controlling, Connecting and Flexing Solutions, For Process Applications, Since 1914
Our experienced customer support team focuses on providing tailored solutions that can lower your costs, increase your efficiency and improve safety.  The knowledgeable Peerless team includes employees that possess engineering degrees from schools such as Clarkson University & University at Buffalo.
 Leverage Peerless expertise for:
Take advantage of our service levels:
Our registered ISO 9001:2015 QMS and our advanced ERP system enables us to maintain exceptional service levels.

2018 On Time Delivery of 96.55%

Our sourcing specialists have direct, real-time access to $100M of

low cost

stainless PVF, tubing, tube fitting and valves from more from 18 locations around the U.S. and has sources for alloys such as C276, Alloy20, Duplex 2205, Super Duplex 2507, 317L, Inconel & Monel.
Since 1914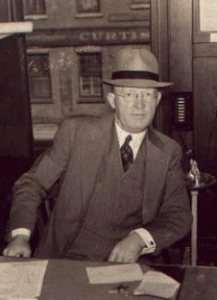 In 1914 Peerless was established in Buffalo, New York as a general line mill supply company. Initially, Peerless Mill Supply Co. offered a vast majority of the maintenance repair and operating (MRO) supplies that were frequently consumed by manufacturing operations of the day.
"A supply business like ours was like an industrial hardware store. We sold hammers, screwdrivers, gloves, raincoats, wheelbarrows, and everything you could find on the shelf, including the shelves."
"But we went from 100 different product lines to four or five today. Our focus changed in the 1970s when we recognized the need to give more specialized service."
ISO 9001: 2015 Certified